News
IR Career Starters - November 2022
This article was published on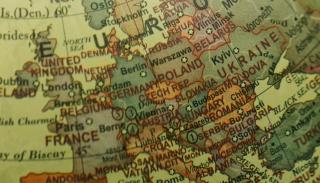 We're delighted that Alexander Borum, an Advisor on Political and Security Affairs for the Delegation of the European Union in Somalia, has kindly agreed for us to reproduce his periodical list of internships, traineeships, fellowships and entry-level positions in IR on our website. 
For November, I have the pleasure of sharing 260 internships, traineeships, fellowships and entry-level positions for those of you looking for a way into the field, and as always, I am keen to hear success stories should you get your breakthrough through the listings.
For those wanting even more opportunities, I share a number of upper-tier positions regularly on my LinkedIn profile, and you are more than welcome to follow to stay on top of what is moving. As long as there is an interest, I will keep sharing!
For those of you with a completed or pending PhD, you might find my article From theory to practice; PhDs in international affairs written for the British International Studies Association interesting. It gives a brief view on how I think a PhD can be leveraged as a practitioner and how it can be value-adding for anyone wanting to bulk up their profile!
I hope the listings below will help you find concrete opportunities or help to inspire you on where to look and for what!
Best of luck with your hunt,
Alex
?????, Junior Policy Analysts, Paris (3)
??????, Outreach and Knowledge, Geneva
?????, Policy Officer, Gender and Security Division, Geneva
??????, Quantitative Research, New York
??????, Future of Conflict, New York
??????, Podcast, Brussels
??????, Photo & Video, Brussels
??????, Government and Multilateral Relations, Brussels
??????, Presidents Office, Brussels
??????, Foundations, New York
??????, Sport for Development in Africa, Eschborn
??????, Global Project Water and Energy for Food (WE4F), Bonn
??????, International Services Division in the Region "Anglophone Africa", Eschborn
??????, Communications in the International Power-to-X Hub on climate protection with green hydrogen and PtX, Berlin/Bonn
??????, Capacity for Nutrition – NIPN for Communications, Brussels
??????, Indo-German Energy Programme, Access to Energy in Rural Areas II, New Delhi
?????, Junior-Advisor, in the project PRO-PLANTEURS, Abijan
??????, Americas, -
??????, International Justice, New York
??????, Europe & Central Asia, Berlin
?????, Associate, Global Communications and Media Relations, New York
?????, Business Development and Licensing Associate, Foreign Affairs, New York
?????, Program Associate, National Program , New York
?????, Program Associate, Studies Administration, New York
?????, Marketing Associate, Foreign Affairs, New York
?????, Research Associate, Think Global Health, Washington, DC
?????, Associate, Global Communications and Media Relations, Washington, DC
??????, Research, Brussels
??????, Legal, Brussels
??????, Communications, Brussels
??????, Events, Brussels
??????, Editor, Brussels
??????, The Hamilton Project
?????, Research and Project Assistant, Gov, Washington DC (2)
?????, Research Assistant, MPP, Washington DC (2)
?????, RAND Summer Associate Program - POLICY Research, Multiple US Locations
?????, RAND Summer Associate Program - PSYCHOLOGY, Multiple US Locations
?????, RAND Summer Associate Program - ECONOMICS, Multiple US Locations
?????, RAND Summer Associate Program - SOCIOLOGY & DEMOGRAPHY, Multiple US Locations
?????, RAND Summer Associates Program - STATISTICS, Multiple US Locations
?????, RAND Summer Associate Program - POLITICAL SCIENCE & HISTORY, Multiple US Locations
?????, Entry/Mid-level Modeling & Simulation Analyst, Multiple US Locations
??????, Communications - Carnegie Middle East Center, Beirut
??????, Research Intern - Carnegie Middle East Center
?????, Development Associate, Global Centers, Washington DC
?????, Editorial Assistant, New Delhi
?????, Language Translator (English to Hindi), New Delhi
??????, Global Health Policy Center (Spring 2023), Washington DC
??????, Economics Program (Spring 2023), Washington DC
??????, Scholl Chair in International Business (Spring 2023), Washington DC
??????, External Relations (Spring 2023), Washington DC
??????, Abshire-Inamori Leadership Academy (Spring 2023), Washington DC
??????, Japan Chair (Spring 2023), Washington DC
?????, Research Assistant - International Security Program
?????, Research Assistant/Associate - Asia Maritime Transparency Initiative, Washington DC
?????, Project Officer, Safety, Security and Risk
?????, Experts' Database, Women-Peace-Security
??????, Independent Redress Mechanism, Incheon
???????, IHL and Islamic Law, Geneva
???????, Law and Policy Outreach, Geneva
???????, Resource Mobilization New and Prospective Donors, Geneva
???????, Internal Communication, Geneva
???????, Movement Meetings, Geneva
???????, Health, Geneva
???????, Persons Deprived of Liberty, Geneva
???????, Oxfam GB, Oxford/London/Manchester/Newcastle
?????, Project Assistant- Gender Justice and Social Inclusion, Cox's Bazar
?????, Gender Officer, Taiz
?????, Monitoring and Evaluation Officer
??????, General Internship, Singapore
?????, Advocacy Associate USA
?????, Government Affairs Associate (HALO USA)
?????, Marketing Associate
?????, Philanthropy Associate
??????, Communications, Geneva
?????, Associate Resource Mobilization Officer, Geneva
?????, Associate Statistical Data Analyst, Geneva
?????, Associate Communication Officer, Geneva
???????, Young Graduate Trainee in Space Law, Paris
??????, Donor Co-Financing, London
??????, European Affairs, Paris
??????, Loans and Social Development, Paris
??????, Environment, Social and Governance, Paris
??????, Communications, Paris
??????, Climate Change / Just Transition, Paris
??????, ESG Compliance & Integrity Due Diligence, Paris
??????, 2023 POLITICO Journalism Institute, Arlington
??????, 2023 POLITICO Journalism Institute, Sacramento
??????, 2023 POLITICO Journalism Institute, New York
??????, Reporting Intern, E&E News, Arlington
??????, Advocacy and Campaigns, Dakar
??????, Türkiye Country Office General Call for Interns
?????, Senior Associate, Humanitarian Response & Emergencies, Washington DC
?????, Senior Associate, Humanitarian Program Portfolio, Fairfield
?????, Lead Associate, Food Security, Oklahoma
?????, Lead Associate, Food Security, Texas
?????, Vetting Officer, London
?????, Global Common Approaches Officer
?????, Monitoring, Evaluation, Accountability and Learning (MEAL) Manager, Monrovia
?????, Monitoring, Evaluation, Accountability and Learning (MEAL) Officer, Zwedru
??????, Transitional Justice, Washington DC
?????, Program Associate, Senegal/Bamako (30)
?????, Learning Associate
?????, Partnership Associate
?????, Multimedia Associate
??????, Conflict Prevention and Sustaining Peace Global Fellow, New York
?????, Research Associate / Senior Research Associate, Bonn
?????, Predictive Analytics Research Associate, Limburg
?????, Data Management Research Associate, Limburg
?????, Education Assistant, Bonn
?????, Japan Communications, Tokyo
??????, SEI Asia: A Climate-Resilient Terrestrial Bioeconomy
??????, SEI HQ: SEI Gridless Initiative
??????, SEI HQ: Environmental Policy and Strategy
??????, SEI HQ: Equitable Resource Rights and Governance
??????, SEI HQ: Global Goals and Systems/Mistra Geopolitics
??????, SEI HQ: Water and sanitation policy and research internship
??????, SEI Africa: Research 
??????, SEI York: Postgraduate studies
??????, SEI HQ: Internship 
?????, Junior Expert Humanitarian Aid, Bonn
??????, ISHR, Geneva
??????, ISHR, New York
?????, Communications Officer
?????, Advocacy Officer, Thai-Burma Border
?????, Desk Officer, Dublin (2)
?????, Community Fundraising and Events Assistant, Dublin
?????, Digital Marketing and Fundraising Officer, Dublin
??????, Advocacy, Washington DC
?????, International Protection Officer, Ninewa
?????, Research Assistant, Overseas Safety and Security, Washington DC
?????, Program Assistant, Congressional Relations, Washington DC
?????, Program Assistant, Africa, Washington DC
?????, Program Assistant, Burma, Washington DC
??????, Spring Internship - Lifeline, Washington DC
?????, Chinese-Language Communications and Research Assistant, Washington DC
?????, Program Assistant, International Programs Department, Washington DC
?????, Program Associate, Dignity for All, Washington DC
?????, Program Associate, Europe and Eurasia, Washington DC
?????, Program Associate, Latin America and Caribbean, Washington DC
?????, Senior Program Associate, Asia Program, Washington DC
?????, Senior Program Associate/Program Officer, Asia Programs, Washington DC
?????, Program Associate, Bogota
?????, Senior Program Associate, Bogota 
??????, ConnexUs Communications, Washington DC
??????, European Affairs and Partnership Policy and Outreach, Brussels
??????, GAP Policy, Washington DC
??????, Asia Programs, Washington DC
??????, Common Ground USA, Washington DC
??????, Jordan Country, Amman
??????, Jerusalem Country Office, Jerusalem: Youth Engagement, Washington DC
??????, Youth Engagement, Washington DC
??????, Youth, Peace and Security, Washington DC
??????, Youth Protection & Inclusion Intern, Washington DC
??????, Herbert Scoville Jr. Peace Fellowship, Washington DC
?????, Program Assistant, South Kordofan (2)
?????, Associate, Policy and Advocacy for Catalysing Policy Action for Healthy diets and resilience, Addis Ababa
??????, Research AAAP, Rotterdam
?????, Junior Program Officer, Food Security & Rural Wellbeing, Rotterdam
?????, Junior Program Officer CVF/V20, Rotterdam
??????, Spring Semester 2023, Stockholm
??????, AOSIS Fellowship, New York
??????, Oslo Forum team, Geneva
??????, Projects, Singapore
?????, Project Associate, Beijing
?????, Project Associate – China-Europe relations, Europe
?????, Latin America Analyst, London
??????, Prospects for political reform and renewal', Middle East, The Hague
??????, Hybrid governance, Sahel and West Africa, The Hague
??????, Business and Peace, Horn of Africa, The Hague
??????, Communications, Environment of Peace initiative, Solna
??????, General Internship, Solna
?????, (Senior) Researcher, Peace and Development Cluster, Solna
?????, Protection Programme Assistant, Chișinău
?????, Policy and Advocacy Assistant, Washington, DC
?????, Research Assistant- Climate for Migration and Displacement Pillar, Nairobi/Tunis/Remote
?????, Research Assistant for Social Equity Pillar, Nairobi/Tunis/Remote
?????, Research Assistant for Children and Youth Pillar, Nairobi/Tunis/Remote
?????, Research Assistant for Migration and Displacement Pillar, Nairobi/Tunis/Remote
?????, EU Programme Officer, Brussels
?????, Cross-Programme CSSF Support Officer, London
?????, Programme Officer, Southern Africa region, Haywards Heath
??????, Research, Geneva
?????, Junior Assessment Officer [spontaneous applications]
??????, Central Asia: Program Volunteer, Bishkek/Dushanbe/Tashkent
??????, Democratic Republic of the Congo: Country Security Volunteer, Kinshasa
??????, Whole of Syria: Project Development Volunteer, Amman
??????, Kenya: Project Development Volunteer, Nairobi
??????, DR of the Congo: Transparency and Compliance Volunteer, Kinshasa
??????, Moldova: Country Logistics Volunteer, Chisinau
??????, Jordan: Country Finance Volunteer, Amman
??????, Libya: Country Finance Volunteer, Tunis
??????, France: Anti Money Laundering Countering the Financing of Terrorism, Paris
??????, Moldova : Country Finance Volunteer, Chisinau
?????, Mali: Project Development Officer, Bamako
?????, Mali: Country Monitoring and Evaluation Officer, Bamako
?????, Horn Of Africa: Monitoring and Evaluation Officer, Hargeisa
?????, Afghanistan: Project Development Officer, Kabul
?????, Moldova: Country Transparency and Compliance Officer, Chisinau
?????, Tajikistan: Project Development Officer, Dushanbe
?????, Moldova: Project Development Officer, Chisinau
?????, Iraq: Project Development Officer, Erbil
?????, Lebanon : Project Development Officer, Beirut
?????, Yemen: Project Development Officer, Amman
?????, Ukraine: Country Logistics Officer, Kyiv
?????, Mali: Country Logistics Officer. Bamako
?????, Iraq: Country Finance Officer, Erbil
?????, Mozambique: Country Finance Officer, Pemba
?????, Central African Republic: Transparency & Compliance Officer, Bangui
??????, Reagan-Fascell Democracy Fellows, Washington DC
?????, Assistant Program Officer/PO Latin America and the Caribbean, Washington DC
?????, Assistant Program Officer/PO Europe, Regional Programs, Washington DC
?????, Assistant Program Officer/Program Officer Southeast Europe, Washington DC
?????, Assistant Program Officer Eurasia Regional Programs, Washington DC
?????, Assistant Program Officer Global program, Washington DC
??????, National Society Development Services (NSDS) Department, Geneva
??????, Information Management, Geneva
??????, Epidemic and Pandemic Preparedness, Geneva
??????, Finance Unit, Seoul
??????, Compliance, Nairobi
?????, Partnerships/Grants Officer, Chișinău
?????, Cash and Basic Needs Officer, Dnipro
?????, Ukrainian Humanitarian Caseworker, Dallas
?????, Protection Officer- West Anbar Qaem, Ramadi
?????, Officer, International Partnerships & Philanthropy - MENA
?????, Child Protection Crisis Response Officer, New York
?????, Application for general consideration - graduates/professionals, Berlin
??????, Programs, New York
??????, Communications, New York
??????, Programmes Volunteer Position, London
??????, Turkish Speaking Programmes Volunteer Position, London
??????, Legal Research/Operations Volunteer Position, London
??????, Funding and Development Volunteer Position, London
?????, Program Assistant, Gender, Racial, and Ethnic Justice, New York
?????, Program Assistant, Technology and Society, New York
?????, Advocacy Associate, Washington DC
?????, Program Assistant, Vision Program, Newark
?????, Program Assistant, Vison Program, New York
??????, Strategy Analyst, Paris
?????, Analyst - Governance & Security, Paris
?????, Project Officer- Protection Support - Ukraine Response, Central/Northern Romania
?????, Design, Monitoring, Evaluation, and Learning (DMEL) Officer, Remote
?????, Outreach & Development Officer, Remote
?????, Europe & Central Asia Regional Specialist, Remote
?????, Africa Great Lakes Researcher, Remote