News
IR Career Starters - October 2022
This article was published on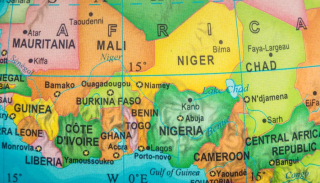 We're delighted that Alexander Borum, an Advisor on Political and Security Affairs for the Delegation of the European Union in Somalia, has kindly agreed for us to reproduce his periodical list of internships, traineeships, fellowships and entry-level positions in IR on our website. We hope this will be a great new resource for our student and ECR members. This edition alone contains 247 opportunities!
Alex has also recently written 'From theory to practice; PhDs in international affairs', where he discusses taking your PhD into the more operational side of international affairs.
It is the end of September and time for a new update with a plethora of interesting and highly relevant opportunities in international relations that can either serve as concrete positions to apply for, or help you get better insights into what options are out there
This time around, I am happy to share 247 internships, traineeships, fellowships and entry-level positions for those of you looking for the next big challenge. If you get lucky with your applications, I am always happy to hear from you!
For those kicking off their job hunt, I can only welcome you to check out my other guides on career-building for students, graduates and young professionals, and further my overview on the opportunities offered by the young professionals programmes. 
Based on a past survey, I have begun work on a series of how-to articles that addresses CVs, Letters of Motivation and LinkedIn, so I am happy to take on specific topics, questions and concerns in the comments section, so I can be sure to cover them!
I hope the listings below will help you find concrete opportunities or help to inspire you on where to look and for what!
Best of luck with your hunt,
Alex
?????, Lead Associate, Humanitarian Program Portfolio, Washington DC
??????, MENA
???????, Cross-organizational, Berlin
?????, Program Operations Associate, Education & Ideas Collaborative, New York/London
??????, General
?????, Program Associate (Multiple)
?????, Program Associate, Bamako
?????, Procurement Associate, Dakar
??????, International Programmes, Amsterdam
??????, Design and Video, Amsterdam
?????, Philanthropy Assistant, Portland
?????, Learning Associate
?????, Partnership Associate
?????, Multimedia Associate
?????, Temporary Project Assistant: Governance, Washington DC
?????, Temporary Project Assistant: CEWA, Washington DC
?????, Program Associate: Southern & East Africa, Washington DC
?????, Temporary Project Assistant: Asia-Pacific (Multiple), Washington DC
?????, Temporary Project Assistant: LAC (multiple), Washington DC
?????, Program Associate: Central and West Africa (Francophone), Washington DC
?????, Temporary Project Assistant: Southern & East Africa, Washington DC
?????, Program Associate: Latin America and the Caribbean, Washington DC
??????, Research Fellow, Maputo
?????, Associate Academic Officer, Bonn
?????, Research Associate, Bonn
?????, Doctoral Researcher: Resilience and Resource Nexus in Food Systems, Bonn
?????, Junior Assistant to the Coordination, Caracas
??????, Research, Nairobi
??????, HQ, Stockholm 
??????, Research Fellow: The role of China in deforestation-free supply chains, Stockholm
??????, Research Fellow: Supply chain emissions accounting, Stockholm
?????, Project Associate (m/f/d) Inclusive Service Delivery Africa, Berlin
?????, Project Associate - Policy and Advocacy (m/f/d), Berlin
?????, Trainer and Project Assistant, Chiang Mai
??????, Communications and Partnerships, Athens
??????, Programme, New York
??????, Legal, Geneva
?????, Communications Officer, Lebanon
??????, Research, Thailand
?????, Advocacy Officer, Thai-Burma Border
??????, GOAL Honduras, Honduras
?????, Desk Officer (Multiple), Misc
?????, JIAS Graduate Assistant, Geneva
??????, Spring Internship - Lifeline, Washington DC
?????, Program Assistant - Khartoum
?????, Program Associate, Afghanistan - Emergency Assistance Program, Washington DC
?????, Program Associate, Europe and Eurasia, Washington DC
?????, Program Associate, Latin American and Caribbean, Washington DC
?????, Senior Program Associate, Asia Program, Washington DC
?????, Program Officer, Asia Programs, Washington DC
??????, ConnexUs Communications, Washington DC
??????, European Affairs and Partnership Policy and Outreach, Brussels
??????, GAP Policy, Washington DC
??????, Safeguarding, Washington DC
??????, Asia Programs, Washington DC
??????, General, Washington DC
??????, Jordan Country, Amman
??????, Youth Engagement, Washington DC
??????, Youth, Peace and Security, Washington DC
??????, Youth Protection & Inclusion, Washington DC
??????, Herbert Scoville Jr. Peace Fellowship, Washington DC
?????, Country Program Associate - Jordan, Amman
?????, Assistant, Programs, Washington DC
??????, Workforce Nutrition, Utrecht
??????, Research AAAP, Groningen
?????, Communications and Events Associate - Private Sector, Basel
??????, Asia Programme, Stockholm
??????, China Centre, The Hague
??????, General, Solna
?????, Research Assistant for Migration and Displacement Pillar, Nairobi/Tunis
?????, Research Assistant- Climate for Migration and Displacement Pillar, Nairobi/Tunis
?????, Research Assistant for Social Equity Pillar, Nairobi/Tunis
?????,Research Assistant for Children and Youth Pillar, Nairobi/Tunis
??????, Strategic Partnerships, Brussels
??????, Programme Management Unit, Geneva
?????, Country Program Assistant (Samoa), Apia
?????, Education Research Assistant, Suva
??????, Data - MSNA, Geneva
??????, Research, Geneva
?????, Assessment Officer, Bratislava
?????, Cash & Markets Assessment Officer, Erbil
?????, Assessment Officer Economics, Ukraine
?????, Assessment Officer C&M, Ukraine
?????, REACH Junior Assessment Officer, Erbil
?????, REACH Cash and Markets Assessment Officer, Juba
?????, Assessment Officer PANDA, Geneva
??????, Legal, Silver Spring
?????, Intake Associate, Dari & Pashto, Silver Spring
?????, Assistant Economic Inclusion, Nairobi
?????, Assistant Resettlement Officer, Nairobi
??????, Legal Compliance, Washington DC/New York
?????, Legal Officer - LatAm, San Jose
??????, Moldova : Country Finance Volunteer, Chisinau
??????, France: Anti Money Laundering Countering the Financing of Terrorism, Paris
??????, Libya: Country Finance, Tunis
??????, Tajikistan : Project Development, Dushambe
??????, Moldova : Project Development, Chisinau
??????, France: Programmes, Paris
?????, Iraq : Country Logistics Officer, Erbil
?????, Iraq: Country Finance Officer, Erbil
?????, Central African Republic: Transparency & Compliance Officer, Bangui
?????, Central African Republic: Participative action research Project Officer, Bangassou
?????, Lebanon: Project Development Officer, Beirut
?????, Moldova: Country Finance Officer, Chisinau
?????, Yemen: Project Development Officer, -
?????, Ukraine: Country Logistics Officer, Kyiv
?????, Information Management Officer, Bucharest
?????, Assessment Officer PDM, Bucharest
?????, Assessment Officer HSM, Ukraine
?????, Junior Assessment Officer (Roster), TBC
??????, Government Relations & Public Affairs, Washington DC
??????, Reagan-Fascell Democracy Fellows Program, Washington DC
?????, Assistant Program Officer for the Global program, Washington DC
?????, Assistant Program Officer or Program Officer for Southeast Europe, Washington DC
?????, Program Assistant (Russia), Washington DC 
?????, Program Assistant, Grantmaking Resource Center, Washington DC 
?????, Assistant Program Officer for the Eurasia Regional Programs, Washington DC
??????, Migration and Technology Monitor
??????, Editorial Internship, New Jersey Spring 2023, Trenton
??????, Editorial Internship, California Summer 2023, Sacramento
??????, Editorial Internship, New York Summer 2023, New York
??????, Editorial Internship, New York Spring 2023, New York
??????, Editorial Internship, California Spring 2023, Sacramento
??????, Editorial Internship, Albany Spring 2023, New York
??????, Editorial Internship, Florida Spring 2023, Tallahasse
??????, Editorial Internship, Summer 2023, Arlington
??????, The POLITICO Fellows, Arlington
??????, Thomas R. Pickering Foreign Affairs Graduate Fellowship, Washington DC
??????, Postdoctoral Researcher, Geneva
??????, Programs, New York
??????, Communications, New York
??????, Development & Outreach, Stockholm
?n????, Development & Outreach, Copenhagen
??????, Alan R. and Barbara D. Finberg Fellowship
??????, Leonard H. Sandler Fellowship
??????, Aryeh Neier Fellowship
?????, Associate, Refugee and Migrant Rights
?????, Associate, General Counsel's Office
?????, Associate Podcast Producer, New York
?????, Program Associate, National Program, New York
?????, Program Associate, Studies Administration, New York
?????, Program Assistant, New York Meetings, New York
?????, Research Associate, Think Global Health, Washington DC
?????, Associate, Global Communications and Media Relations, Washington DC
??????, Urban-Brookings Tax Policy Center, Washington DC
??????, The Hamilton Project, Washington DC
?????, Research Assistant, Washington DC
?????, Project Coordinator/Research Assistant, Universal Education, Washington DC
?????, Research Assistant, Tax Policy Center, Washington DC
?????, Assistant to the Vice President, Brookings Metro, Washington DC
?????, Research and Administrative Assistant, Washington DC
?????, Sociologist (Junior Level), Santa Monica
?????, Entry/Mid-Career Technical Research Analyst, Santa Monica
?????, Entry/Mid-level Modeling & Simulation Analyst, Santa Monica
??????, Communications - Carnegie Middle East Center, Beirut
??????, Research - Carnegie Middle East Center, Beirut
??????, Asia Maritime Transparency Initiative (Fall 2022), Washington DC
??????, AI Governance, Strategic Technologies Program (Fall 2022), Washington DC
??????, Africa Program (Fall 2022), Washington DC
??????, Research - Economics Program, Washington DC
??????, Freeman Chair in China Studies (Fall 2022), Washington DC
??????, Project on Prosperity and Development (Fall 2022), Washington DC
??????, Project on Prosperity and Development (Fall 2022), Washington DC
??????, International Security Program (Fall 2022), Washington DC
??????, China Power Project (Fall 2022), Washington DC
??????, Australia Chair (Fall 2022), Washington DC
??????, Renewing American Innovation Project (Fall 2022), Washington DC
??????, Japan Chair (Fall 2022), Washington DC
??????, Scholl Chair in International Business (Fall 2022), Washington DC
??????, Energy Security and Climate Change Program (Fall 2022), Washington DC
??????, President's Office/Strategic Planning, Washington DC
??????, Abshire-Inamori Leadership Academy, Washington DC
?????, Research Associate - Europe Program, Washington DC
?????, Research Associate -Transnational Threats Project, Washington DC
?????, Research Associate - Wadhwani Chair in U.S. India Policy Studies, Washington DC
?????, Research Assistant – Japan Chair, Washington DC
??????, Fundraising, London
???????, Resource Mobilization Private Sector Engagement Center of Expertise, Geneva
???????, Child Protection within the Operational Thematics Unit, Geneva
?????, Thematic Associate within the ICRC's Armed and Security Forces Unit (FAS)
?????, Project Officer/Executive - Governance and Sustainable Development (2), Singapore
?????, Philanthropy Associate, Washington DC
??????, Communication within the Children at Risk Unit, Stockholm
??????, Strategy Team 2022
??????, External Relations Protocol and International Cooperation Section, Geneva
??????, Public Information Section, Geneva
?????, Associate Environmental Adviser, Belgrade
?????, Associate, Sustainable Markets, Climate Strategy and Delivery, London
??????, Tracking Climate Action, Cologne/Berlin
??????, Climate Finance Needs, Cologne/Berlin
??????, Verification Division, The Hague
??????, Inspectorate Division, The Hague
??????, Administration Division, The Hague
??????, International Cooperation and Assistance Division, The Hague
??????, Secretariat for the Policy-Making Organs, The Hague
??????, External Relations, The Hague
??????, Office of Strategy and Policy, The Hague
??????, Office of Internal Oversight, The Hague
??????, Office of the Legal Adviser, The Hague
??????, Office of Confidentiality and Security, The Hague
??????, Health and Safety, The Hague
??????, Capacity for Nutrition – NIPN Initiative Monitoring, Brussels
??????, Buildings and the climate - Programme for Energy Efficiency in Buildings, Bonn
??????, Natural Resources Stewardship Programme, Eschborn
??????, Indo-German Biodiversity Programme
??????, Gender and Conflict, New York
??????, Video and Multimedia, Brussels
?????, Junior Policy Analyst, Paris
?????, Research Assistant - Energy and Emergency Policy, Paris
?????, Junior Economist(s) / Junior Policy Analyst(s), Paris
??????, Monitor, Evaluation and Research, Kathmandu
?????, Advocacy Associate, Washington DC
?????, Program Assistant, Vision Program, Newark 
?????, Program Assistant, Vision Program, New York
?????, Program Specialist, Vision Program, New Jersey
?????, Program Specialist, Vision Program, New York
??????, Korea(HQ): Finance Unit, Seoul
?????, Monitoring & Evaluation Associate, Lima
??????, Institutional Partnership, Geneva
??????, Youth Development Programs, San Diego
??????, Research, Analysis, and Learning, New York
??????, Emergency Response Ukraine Support Project, Innsbruck
??????, Fundraising Systems, Vienna
??????, Operations and Administration, Fort Dauphin
??????, Logistics and Volunteering, Fort Dauphin
?????, Media and Communications Officer, Fort Dauphin
?????, Operations and Administration Officer, Fort Dauphin
?????,Logistics and Volunteering Officer, Fort Dauphin
??????, Communications, The Hague
??????, Evaluations, The Hague
?????, Sri Lanka Researcher, Remote
?????, Programme Officer for Europe & Eurasia, - 
?????, Online Community Engagement Officer, Remote
?????, Information Management Officer, Remote
?????, Monitoring & Evaluation Associate
?????, Humanitarian researcher, London
?????, Quantitative researcher, London
?????, Senior Program Associate - Conflict Prevention & Stabilization, Washington DC
?????, CISR Data Visualization Associate, Washington DC
?????, Program Associate - Latin America and the Caribbean, Washington DC
?????, Sr. Program Associate - Latin America & the Caribbean, Washington DC
?????, Sr. Program Associate - Election Integrity and Party Support, Washington DC
?????, Sr. Program Associate - Countering Foreign Authoritarian Influence, Washington DC
?????, Senior Evaluation and Research Associate, Washington DC