News
Announcing the results of CPD's first annual Early Career Researcher Paper Prize
This article was published on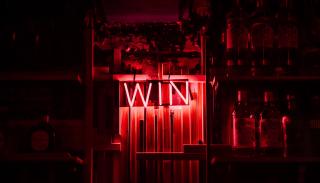 We are excited to announce the results of CPD's first annual Early Career Researcher Paper Prize.
The winner is Dr Maia Entwistle, whose paper 'Decolonial Aesthesis and Racial Capitalism in the Postcolonial Arab Gulf States', offers a highly innovative and rich engagement with racial capitalism, cultural production and postcolonial theory, grounded in the racial labour regimes and the political economy of high-art, in the UAE.
We also want to announce an honourable mention for Asma Abdi's paper 'Towards a Feminist Geopolitics of Economic Sanctions and Gendered Insecurity: The case of Iranian women under the US-led regime of sanctions'. This is also an incredibly original intervention, as it seeks to make 'feminist sense' of the (gendered) violence of economic sanctions, through the lens of Iran.
To remind you all, the prize includes mentorship support from more senior members of our research community, as well as from the editorial team at BISA journal Review of International Studies, where the prize winner will have their paper bypass desk rejection and be sent directly for external review. This year, given the high quality of both papers, the prize committee (which includes the editors at RIS) have agreed to offer the same mentorship opportunities to our runner-up, alongside our winner.
In addition, to celebrate Maia's and Asma's work, they have both been invited to a special roundtable (sponsored by RIS) at BISA's 2022 annual conference. Please look out for it on your programmes (Friday 17 June, 1.15 – 2.45 pm).
We are especially appreciative of RIS' extensive support (in particular, Martin Coward), in ensuring the winners' work is appropriately mentored, spotlighted and celebrated. They have been amazing partners in this, and we look forward to developing the project further together. 
We also want to thank all those who submitted their papers for consideration this year. We loved them all and learned so much reading them.  
Congratulations again to Maia and Asma! We can't wait to see your work published!!
Heba, Jenna and Sharri (and Gargi)