News
Annual workshop and public roundtable on racial capitalism
This article was published on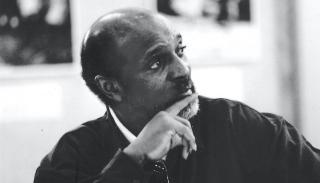 The annual CPD Working Group workshop will be held at Birkbeck, University of London, 20 September 2019, followed by a public roundtable.
Coined by the late Cedric Robinson, "racial capitalism" remains one of the most crucial theoretical contributions drawn from the Black radical tradition. With the idea of racial capitalism Robinson sought to explode traditional conceptions of political economy by placing the racialising practices of colonialism, enslavement and apartheid at the core of his study of capitalism. In doing so, Robinson also centred black struggle as a revolutionary and world-making agent in the politics of liberation from racial capitalism.
In recent years, racial capitalism has received revived interrogation among various researchers and activists, not least by Gargi Bhattacharyya in Rethinking Racial Capitalism (2018). Some have used it to understand contemporary practices of state violence, mass incarceration, social reproduction, dispossession, bordering and climate change. Others have returned to the idea to push beyond analytical and political separations of class, race and gender. Racial capitalism has also been used to reinterrogate "traditional" disciplinary concerns of IPE (International Political Economy), such as markets, property, trade, financialisation, production and labour. In this workshop, we will interrogate the history of the idea of racial capitalism and explore new directions and innovations in its use today. We therefore invite interventions on (but not limited to):
Neoliberalism, financialisation and racialised crises
Racialised work, labour and production
Land, dispossession and gentrification
The relationship between race and class
Racial capitalism, gender and social reproduction
State violence and mass incarceration
Climate change and environmental politics
Black struggle, antiracism and anticapitalism
Teaching and learning racial capitalism in IPE
Alternative theorisations of/ to racial capitalism
Our annual workshops are not organised around "paper-giving" as such, but rather each session is introduced by a couple of five minute opening interventions around which we build a collective conversation.  Therefore, if you are interested in attending please do also indicate whether you would like to provide one of these five-minute interventions, and if so, on what issue area. Places are limited and travel funding is available with doctoral students, precarious and early career scholars prioritised. Please indicate your interest in attending no later than June 24th 2019 to Lisa Tilley L.Tilley@bbk.ac.uk
Public roundtable
Following the annual workshop there will be a public roundtable on the same topic. Join us from 6pm-8pm, 20 September in the Birkbeck Cinema, 43 Gordon Square, London, WC1H 0PD for a public roundtable event with interventions from:
Jenna Marshall (Kassel)
John Narayan (KCL)
Gargi Bhattacharyya (UEL)
Adam Hanieh (SOAS)
Dalia Gebrail (LSE)
Hosted by the CPD-BISA Working Group, co-convened by Nivi Manchanda (QMUL), Kerem Nişancıoğlu and Lisa Tilley
The workshop is for CPD members only, the public roundtable is free, open to all, and no registration is required but early arrival is recommended to ensure entry.