News
Other Internationals: world-making projects beyond the state
This article was published on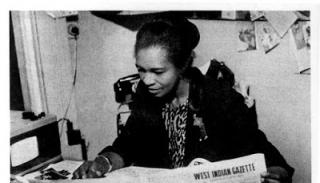 We're delighted to announce this CPD Working Group satellite event at BISA 2019. This will take place 6pm-8pm on Thursday 13 June at Birkbeck, University of London (Room B04 in the Birkbeck main building – entrance in Torrington Square, Bloomsbury, London, WC1E 7JL).
How have Indigenous, Black, anti-colonial, feminist, and other forms of internationalism been forged in defiance of structural constraints in the global system?
This special plenary session brings together Prof Gargi Bhattacharyya, Dr Su Lin Lewis, Prof AbdouMaliq Simone and Prof Robbie Shilliam who have each pursued vital research into various forms of internationalism which are usually silenced or marginalised by the discipline of IR. The aim of this session is to excavate some of the many forms of internationalism which exist alongside, and in spite of, the international state system. The conversation will reflect on how 'Other Internationals' have been fostered, how some of these have been variously inhibited and broken down, and how some have resisted and been reconstructed, even against the weight of dominant structures.
Prof AbdouMaliq Simone (University of Sheffield, UK) Prof. Simone is an urbanist with positions at the Urban Institute, University of Sheffield; the Max Planck Institute for the Study of Religious and Ethnic Diversity, and Goldsmiths College, among other institutions. Simone's work spans issues of spatial composition the urban Global South, global blackness, and histories of the present for Muslim working classes.
Prof Gargi Bhattacharyya (University of East London, UK) Prof. Bhattacharyya's work within the discipline of sociology has broadly covered racisms, sexualities, and global cultures. Her most recent book, entitled Rethinking Racial Capitalism, maps out global histories of racial expropriation and analyses the bearing these have on the present.
Dr Su Lin Lewis (University of Bristol, UK) Dr Lewis is Senior Lecturer in Modern Global History and her research covers gender, cosmopolitanism, decolonisation, and migration from the late colonial era to the Cold War with a focus on Southeast Asia and port-cities of the Indian Ocean and Pacific Rim. Dr Lewis leads an AHRC-funded collaborative research network on cultural internationalism and the transnational movements of activists (including trade unions and women's groups), literati, and artists in the 1950s across Asia and Africa (http://afroasiannetworks.com/)
Prof. Robbie Shilliam (Johns Hopkins University, US) Prof. Shilliam's extensive body of work has revealed a great deal about the political and intellectual complicities of colonialism and race in the global order. He also co-curated with community intellectuals and elders a series of exhibitions–in Ethiopia, Jamaica and the UK–which brought to light the histories and significance of the Rastafari movement for contemporary politics.
Chair: Dr Lisa Tilley (Birkbeck, University of London) CPD Working Group co-convenor
This is a BISA conference satellite event supported by the British International Studies Association, all are welcome and registration is not required.