News
Call for abstracts - Critical Studies on Terrorism Digital Conference 2023
This article was published on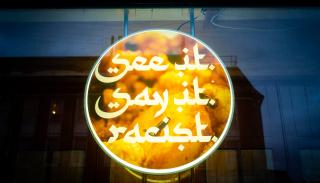 The future of Critical Terrorism Studies
19-20 September 2023, online
This year's virtual conference interrogates the future challenges to and opportunities for Critical Terrorism Studies (CTS) scholarship. Drawing on some of the major debates surrounding the sub-discipline that have been made over the past few years including -  Eurocentricity, coloniality and the dearth of Global South voices and perspectives; the challenges of decolonisation beyond superficial engagements; restricted understandings of criticality and emancipation and avenues for broadening such concepts; and the ethical challenges of balancing theory with practice and how to have an impact beyond academia -  this conference asks what the future of CTS holds.
Through this year's conference, we aim to extend the conversation started by our colleagues Sarah Gharib Seif (University of St. Andrews) and Rabea Khan (Liverpool John Moores University) and explore different ways of producing critical research. We invite papers and panels that critically engage with these debates and also open up room for new dialogues and opportunities for the discipline through methodological innovation and interdisciplinary collaboration.
Papers/panels might engage with some of the following themes:
What does emancipation, freedom, and resistance look like for Critical Terrorism Studies?
What does the 'critical' in Critical Terrorism Studies mean?
How do methodological approaches influence normative commitments?
How do critical scholars engage with practitioners and activists and vice versa? What would this collaboration look like?
What are the challenges of maintaining critical ethos in the neoliberal academy?
We welcome submissions in the following formats:
Research papers
Panels (should be 4 papers ideally with a chair and discussant proposed)
Roundtables 
Doctoral project presentations (For PGRs at early stages of their PhD)
Creative engagements with the subject matter such as spoken word, brief reflections, visual art etc.
Please send your abstracts to cst.group@bisa.ac.uk by 5pm (BST) on 31 August 2023.
Image: Artwork by Faisal Hussain