News
Call for papers: European Security Working Group fifth workshop - Multilateral security cooperation under stress
This article was published on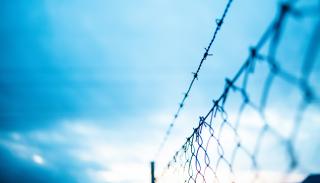 We're delighted to announce that the call for papers for the fifth workshop of the BISA European Security Working Group is open. The workshop will take place Thursday 18 and Friday 19 February 2021 via Zoom. The theme is 'Multilateral Security Cooperation Under Stress'.
The workshop seeks to discuss contemporary challenges in the management and governance of security cooperation. The management of Europe's multiple crises, such as the eurozone and refugee crises, and national approaches during the COVID-19 pandemic have highlighted the fragmentation in European security cooperation. Rising populism, the demands for sovereignty and the lack of consensus over security threats has led to new forms of security cooperation. We wish to discuss the different approaches to security cooperation, while considering recent events, developments in Europe's key security institutions, and emerging traditional and non-traditional
threats.
We are particularly looking for papers in – but not limited to – the following areas:
Theorising and conceptualising security cooperation
challenges to European security in the 21st century
governance of security and cooperation in Europe and beyond
the future of European security institutions and organisations
cooperation, competition and compatibility of multilateral security organisations and initiatives
security privatisation
new emerging threats, such as terrorism, cyber warfare, hybrid warfare, etc.
A keynote will be given by Prof. Mark Webber, Professor of International Politics at the University of Birmingham and Chair of BISA (2019-2020).
The workshop will be held virtually via Zoom. The logistics will be organised with the support of BISA. Because of the virtual nature of the event, we allow members and non-members to participate. Please note that from 1 January 2021, BISA will charge a small fee for non-members to attend working group events (including this workshop). You can consult the fees for participating in BISA virtual events here. Furthermore, we aim to include some virtual coffee breaks that allow us to network and catch up. More information will be provided sooner to the time of the workshop.
Paper abstracts (maximum 200 words) should be submitted to eswg.group@bisa.ac.uk by Tuesday, 12 January 2020.
To help us better organize the workshop sessions, we also kindly ask you to fill in the following form: https://forms.gle/aWqBjZUK7GmbPBmm9.