News
Call for papers: Emotions meets ethics
This article was published on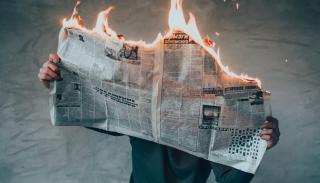 We're delighted to announce a joint workshop from the Emotions in Politics and International Relations working group, and the Ethics and World Politics working group titled: Emotions meets Ethics: a conversation on world politics.
Date: 1 May 2020
Location: University of Liverpool
This one-day workshop will bring together scholars who work on emotions and/or ethics in world politics to explore the intersections of these fields within their work. In so doing, it carves out an innovative and creative space for otherwise neglected and overlooked discussions that emerge when related but distinct academic discourses are placed in conversation:
Is it true, for example, that the most widely used traditions of global ethics neglect emotions in their theorisations of the world?
What methodological, empirical or conceptual tensions or puzzles arise between ethics and emotions research?
How do emotions and ethical-political debates intersect with one another in our analyses of historical and contemporary political issues?
How do we experience emotions and/or ethics at play in fieldwork, in the classroom or within our own scholarship and research?
To respond to these - and any other relevant questions -, we welcome theoretical, empirical, and methodological enquiries into historical and contemporary political issues, from scholars working broadly across both fields.
Alongside more traditional paper submissions, we welcome collaborative proposals, research puzzles looking for dialogue across boundaries, and other creative ways to engage ethics and emotions researchers in conversation. We also welcome traditional paper submissions coming more squarely from one or the other of the two fields, where the author seeks feedback on how the other field can be incorporated into the project, e.g. an ethics paper seeking to incorporate an 'emotions lens', or an emotions paper seeking to incorporate an 'ethics lens'.
Submission instructions
Abstracts (250 words max) should be emailed to: ewpg.group@bisa.ac.uk
Deadline for submissions: Friday 28 February 2020 by 12pm (noon).
Limited funding is available to support travel and accommodation expenses. Up to £200 for UK/Europe-based scholars or £400 is available for those coming from outside Europe. Priority will be given to postgraduate researchers or early-career researchers. Please indicate clearly on your submission email if you are requesting financial support and how much.
Photo by Elijah O'Donnell on Unsplash