Article
Event catch up and review - Health diplomacy in times of pandemic
This article was written by
Adele Langlois (Lincoln University)
This article was published on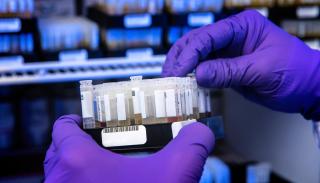 The Foreign Policy Working Group and the Global Health Working Group held their first joint event on 7 May 2021, titled 'Health diplomacy in times of pandemic'. We were privileged to have two distinguished speakers for the event: Professor Stefan Elbe (Professor of International Relations and Director of the Centre for Global Health Policy, the University of Sussex) and Dr Daniela Irrera (Associate Professor of Political Science and International Relations, University of Catania).
Professor Elbe analysed the rise of bioinformational diplomacy, with particular reference to COVID-19 and the genetic sequence data of pathogens. He outlined two competing models for sharing these data, the open science model and the data licensing model, and emphasised the need for scholars to engage more deeply with the increasing relevance of information flows to IR and science diplomacy.
Dr Irrera discussed multilateral cooperation in the field of public health and what will need to change in a post-pandemic world. Arguing that COVID-19 has revealed a disconcerting level of unpreparedness for pandemics, especially in Western countries, she was particularly concerned with the impact of border closures and forced returns in the name of health on those who are already vulnerable, including economic migrants, refugees and those in conflict zones.
A common thread running through the two presentations was the challenge of solidarity in times of crisis, and how old structures need to constantly adapt to new challenges, especially at the intersection between diplomacy and other more technical/specialist policy fields.
The presentations were followed by a vibrant discussion with audience members, with questions on global inequalities in health capacity, the role of trust, the sharing of data on new variants, the involvement of non-state actors in diplomacy and the future implications of technologies such as facial recognition in vaccine passports.
The presentations and Q&A are available to view on the BISA YouTube channel.
This was one of several virtual events held by the two working groups in recent months, and both groups are sponsoring panels at the forthcoming annual conference. For more information on our activities, and those of FPWG, click the links at the bottom of this page, or email fpwg.group@bisa.ac.uk or ghwg.group@bisa.ac.uk.