News
EXTENDED: Call for papers - Reassessing key debates in the nuclear field
This article was published on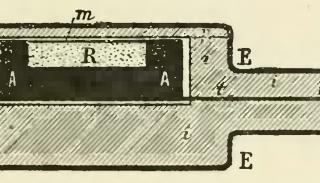 BISA Global Nuclear Order Working Group Annual Conference 2021
King's College London
*** Note new dates: 2-3 December 2021 (online) ***
The nuclear field is home to a litany of concepts and acronyms from MAD and sole purpose to stigma/taboo and responsibility. Many of these concepts and acronyms are decades-old yet remain very much in use. Do they need updating considering contemporary nuclear challenges and problems? How often do we, as scholars or practitioners, critically assess and reflect upon the core concepts of our field? Is it hard for new nuclear ideas and concepts to emerge and take hold? In our respective fields, how do we use history, technology and theories when we apply core concepts to our arguments and analysis of nuclear matters? How has a wider de-centring of international (and nuclear) politics challenged historical (yet still in use) core concepts?
This year, the BISA Global Nuclear Order Annual conference is interested in papers that tackle these issues and any of the following areas:
Strategic concepts in the nuclear field such as second-strike force, No First Use, arms control, strategic stability, tailored deterrence;
Normative concepts: from restraint, responsibility to stigma/taboo;
How the nuclear field conceptualises technology: ideas such as cross-domain deterrence;
Methodological approaches to study core concepts: quantitative and qualitative approaches;
How wider advances in scholarship within and beyond the nuclear field challenge or develop core concepts.
Historical, discursive or philosophical reflections on the development of core concepts.
Individual and joint papers are welcome. Please send a draft abstract and title (no more than 250 words) to nicola.leveringhaus@kcl.ac.uk no later than Thursday 30 September 2021.
The BISA Global Nuclear Order Working Group was founded to bring together a diverse range of UK-based scholars, practitioners and professionals and so submissions from post-graduate students, non-academics and those working in other disciplines are welcome.