News
Call for contributions: How do we know? Making sense of 'voids' in global politics
This article was published on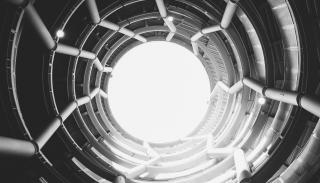 How do we know? Making sense of 'voids' in global politics.
17 and 18 May 2023
From the perspective of a working group on Interpretivism in International Relations, that is founded on discussing, developing, and reflecting on different epistemological strategies, a thought-experiment built on not-knowing represents an existential challenge: What do we – as individuals or as a society – do when we are facing what was once referred to as "unknown unknowns"?
In order to abstract from the context in which this concept was mentioned, for the purpose of the workshop this uncertainty will be referred to as a "void". As the Oxford English Dictionary reminds us, voids can come in different forms, signifying emptiness and absences of various kinds. A void can refer to vacant spaces, for example, which include unoccupied places and unfilled parts in a building structure. As a concept of time, voids designate what we would nowadays refer to as leisure but which used to be distinguished from work. And voids can also refer to the absence of legal validity when something has been annulled or cancelled.
In their own ways, questions of space, time, and law are the bread and butter of global politics, and a reflection about them has been taking place since at least the 1990s. But reformulating these as voids should give a working group plenty of room for exploration and the chance to address holistically more fundamental issues about knowledge creation: how does one deal with what is not there and what are social and political implications?
On the basis of this brief outline, contributions to a workshop organised by the working group on Interpretivism in IR could address the following questions:
What is the relation between legal, spatial, and temporal voids?
Do optimistic or pessimistic outlooks on global politics lead to different epistemological strategies to "fill the void"?
What is the role of "voids" in mobilising public resources?
Do cultural techniques, such as map making, create or eliminate voids? And what is the role of technology and science in this regard?
How do voids relate to one's expectations of normality, normativity, or norms?
Does making the unknown known result in knowledge gains, or does it come at a loss of some other knowledge?
In what ways do concepts such as 'terra nullius' shape how societies deal with absences?
Is it really the case that "the past is over", or are there past temporal voids that matter for contemporary or even future global politics?
How do voids relate to questions of justice?
Is the experience of void perhaps unbearable for individuals or societies, and does it pose a challenge to ontological security?
The workshop will be held at Cardiff University over two half-days on 17 and 18 May 2023. Abstracts with a proposal outlining a contribution to the workshop (c. 200 words) can be sent to Hannes Hansen-Magnusson (email: Hansen-Magnusson@cardiff.ac.uk). Please submit them by 27 February.
Please note that this workshop is organised by the British Studies Association (BISA). BISA has kindly offered to make available six bursaries of £150 for early career scholars who are also members of BISA. If you would like to be considered for one of the bursaries, please indicate this when you submit your abstract proposal. Participation in the workshop is free for BISA members, but non-members will be asked to pay £45. To join BISA and find out about the benefits of membership, please visit the website: https://www.bisa.ac.uk/become-a-member.