Article
IPEG 2022 Book Prize winner announced
This article was published on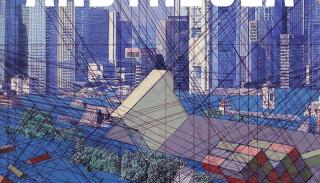 The IPEG Book Prize Committee is delighted to announce that the 2022 winner is Capitalism and the Sea by Liam Campling and Alejandro Colás (published by Verso).
Every year the BISA IPEG book prize committee faces the very difficult task of selecting a winner. This year proved to be no different. The six books chosen for the 2022 shortlist (published in 2021) embody those aspects of IPE that are most worthy of celebration. The shortlisted books cut across disciplinary boundaries and combine theoretical sophistication with empirical rigour. They are also highly topical, offering political insights into some of the key challenges of our time: environmental degradation, the crisis of the welfare state, corporate power, and geopolitical rivalry.
Liam Campling and Alejandro Colás's book is novel and ambitious. As the title suggests, it offers the first systematic attempt to think through the implications of the earth's geographical separation into land and sea for capitalist development. Drawing on years of research, the book demonstrates how the socio-natural relation between the terrestrial and the marine presents both risks and opportunities for capitalism and its incessant drive to commodity planetary life.
In combining strengths from political economy, economic geography, and industrial sociology, Campling and Colás develop original and unsettling takes on seemingly familiar themes IPE. They take the reader on a fascinating journey through the challenges of valorising a migratory 'stock' such as tuna on the high seas, the political economy of racialised labour in the British empire, and the connections between the popular sea-borne imagination and the birth of modern financial instruments like risk, insurance, and credit. Their core concept of 'terraqueous territoriality' opens new terrain for theorising the interaction between history, nature, and society.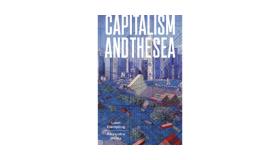 Campling and Colás are worthy recipients of this year's IPEG Book Prize and the committee congratulates them on this immensely important work.
BISA-IPEG 2022 Book Prize Committee Members
Sandy Hager (Co-chair)
Melita Lazell (Co-chair)
Kate Bedford
Matthew Bishop
Ernesto Vivares