News
Shortlist announced for 2023 IPEG book prize
This article was published on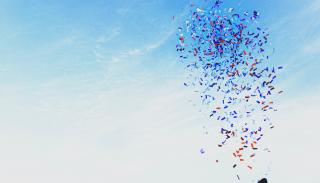 We are delighted to announce that four books have been shortlisted for the 2023 BISA IPEG book prize (for best book published in the field of IPE in 2022).
The shortlisted books are:
Quentin Bruneau, States and the Masters of Capital: Sovereign Lending, Old and New (Columbia UP)
Lynn Horton, Men of Money: Elite Masculinities and the Neoliberal Project (Rowman & Littlefield)
Julia Morse, The Bankers' Blacklist: Unofficial Market Enforcement and the Global Fight against Illicit Financing (Cornell UP)
Sushmita Pati, Properties of Rent: Community, Capital and Politics in Globalising Delhi (Cambridge UP)
With so many excellent nominations this year, the field IPE is clearly thriving, making the task of shortlisting as difficult as ever. The shortlisted books represent the very best of IPE scholarship, cutting across disciplinary boundaries and addressing timely topics such as sovereign indebtedness, inequality, illicit financial flows and urban development. The committee will read the four shortlisted books over the summer and report back in the autumn.
The voting panel
Sandy Hager, Chair (City, University of London) 
Kate Bedford (University of Birmingham) 
Florence Dafe (Technical University of Munich)
Susanne Soederberg (Queen's University)
Ernesto Vivares (FLACSO, Ecuador) 
Photo by Jason Dent on Unsplash