News
International Relations as a Social Science: 2020 newsletter and call for events
This article was published on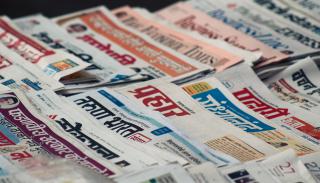 Dear all,
The purpose of the IR as a Social Science Working Group is to bring together scholars and students interested in questioning the way we think and do IR, whether from a theoretical, epistemological, ontological or methodological perspective. The group aims to be pluralistic, fostering dialogue with participants from all areas of International Studies. It is centred on developing questions and areas often overlooked, marginalised or taken for granted in the discipline, whether those are particular concepts or scholarly practices. As a transversal group, areas of collaboration and debate between often very different areas of IR are actively encouraged. Broader areas of interest might include scholarly practice and ethics, the politics of the discipline and reflections on IR's scientific status.
IRSS hosts panels at the BISA annual conference as well as facilitates events relevant to the interests of the working group (see our updated webpage for past events). Given the cancellation of live BISA events over the next several months, the group is looking to support scholars who want to schedule workshops and events, as well as those who would like to publicise their research to a wider audience. If you are a BISA member (or keen on becoming one), you plan to organise an online event in line with the objectives of the working group and would like the working group to support your event, please get in touch (irss.group @ bisa.ac.uk).
Whether or not you are a BISA member, do not hesitate to follow us on Twitter and use our Twitter handle (@IRSocialScience), join our Facebook group, or mailing list (bisairsocialscience@jiscmail.ac.uk) to advertise your events and publications in line with the objectives of the group, as well as keep up to date to what is going within this network.
Looking forward to reading from you soon!
The convenors.
Audrey Alejandro, Alex Hoseason, Berna Leon Reyes