News
Call for Papers: US Foreign Policy after Ukraine
This article was published on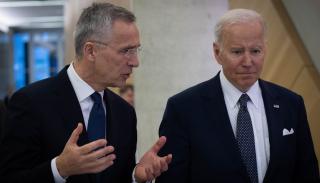 Call for Papers *deadline Tuesday July 12*
Friday 16 September 2022
Liverpool John Moores University, UK
This year's British International Studies Association (BISA) US Foreign Policy Working Group symposium will take place at Liverpool John Moores University on Friday September 16, 2022.
On February 24, 2022, Russian began its 'special military operation' to invade Ukraine. President Putin's explanations included fighting neo-Nazis, halting NATO expansion, and determining that Ukraine was not a separate country and was in fact part of Russia. The failure of international diplomacy and the return of territorial aggression on the European continent has shocked many, and led some to question the fundamentals of US post-Cold War strategy.
The purpose of this symposium is to provide a first-cut assessment of the implications of the invasion for narratives of the preceding three decades of US foreign policy towards Russia, and our understanding of the future of the West's relationships with Putin's Russia, and authoritarian powers more widely.
Outputs from the symposium will be collected for publication in a journal special issue or edited collection. We welcome proposals from a range of scholarly perspectives, including International Relations; Political Science; History; Economics; and other related disciplines.
We are keen for papers to reflect the diversity of US foreign policy by encouraging papers from women and ethnic minorities and members from the Global South.
Paper and panel proposals (300 word abstract) should be submitted to Dr Matthew Alan Hill (m.a.hill@ljmu.ac.uk) by Tuesday, July 12.
You can follow us on Twitter: @USFPgroup; and join our Facebook group.