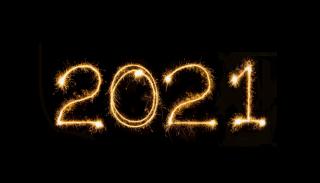 Into 2021 - A message from our Chair and Director
This article was published on
As we begin 2021, COVID-19 continues to hold sway over our professional and personal lives, and we very much hope this message finds you safe and well.
Despite these trying circumstances, BISA remains as active as ever, with a whole host of exciting events and activities planned for the coming weeks and months (more on which below). Like so many similar associations, we are operating under incredibly difficult financial circumstances and really do need your continued support. We urge you to renew your membership on time, register for our upcoming conference and support BISA in any other way you can. With your support, we can emerge from the pandemic as strong as ever and remain the go-to Association for International Studies experts.
If you are already a member – thank you! Please let your networks know about us and our activities. If they join and mention your name in the referrer box, you'll receive three months free membership. If you are not yet a member please do join us. There are earnings-based discounts, as well as discounts for students, ECRs and retired members.
Virtual events
We have been so encouraged by the engagement of our working groups with an incredibly impressive 75 virtual events held between April and December 2020! We have heard from several members how much they value these opportunities to present and keep up with developments in IR. We would like to extend a huge thank you to all those involved in organising and speaking at these events, particularly our working group conveners, Postgraduate Network (PGN) and trustees - who all do their BISA work on a voluntary basis.
Some of our events were recorded and you can find these on our YouTube channel. In particular you might find our learning and teaching playlist useful. It covers many aspects of online teaching and student experience.
We'll continue to hold virtual events in 2021, starting with a model NATO in partnership with the Foreign, Commonwealth and Development Office (FCDO) and 'China, R2P and intervention: a roundtable' from our Intervention and Responsibility to Protect Working Group. You can also look forward to a new series of virtual events focusing on our book series, a virtual conference series from our PGN, some new undergraduate-focused events, and more from our working groups.
#BISA2021 and beyond
We decided in autumn 2020 that we would run our 2021 annual conference virtually. Submissions are open for just a few more days, so make sure you get yours in as soon as possible. New Conference Chair, Dr Julia Welland, has been extremely busy ensuring that the conference will provide an opportunity both to critically engage with this period of global change, and to reflect upon the possibilities and limitations of the discipline in confronting it. She has also secured some excellent speakers for our keynote sessions, including journalist, author, broadcaster and Professor of Sociology at Manchester, Gary Younge, and Dr Sithembile Mbete, an IR and South African politics specialist who frequently comments for Al Jazeera, BBC World News, the New York Times, the Guardian.
In addition to the three days of panels, roundtables and keynotes, we're also putting together a programme of fringe activities. These include continuous professional development events, an exciting IR quiz to test your knowledge from our Postgraduate Network (PGN), and two creative projects by Dr Michael Mulvihill (Newcastle University).
Whilst we're sure that #BISA2021 will be a fantastic showcase of all IR has to offer, we know that you're missing face-to-face networking. We're therefore hoping that in 2022 we'll make a return to an in-person conference in Newcastle.
Journals
Another thank you here, this time to the editorial teams from our journals – Review of International Studies and the European Journal of International Security. Both teams have successfully managed to keep things going through these challenging times.
You may also have seen some of the interviews we have conducted with article authors. These highlight their work and bring you the key messages in an easily digestible format. Along with article summary blogs, these will continue throughout 2021. You can look back at all our analysis pieces on the analysis index page.
Founders' Fund
As we informed you in the summer, we have doubled the funding available in our Founders' Fund for PhD students. Financial hardship for PhD candidates has been compounded by the effects of the pandemic and this was something positive we were able to do for the scholarly community. There is still some money left in the pot so please do make an application if you are in need, or pass on the information to your students. Find out more and apply.
Prizes
Nominations for our annual prizes are now open until 5pm on 26 February. It's a real pleasure to see these prestigious awards made each year, and it was a particular delight in 2020 when we all needed some good news. Please do consider making a nomination for the Michael Nicholson Thesis Prize, Susan Strange Best Book Prize or L.H.M. Ling Outstanding First Book Prize.
Supporting you
As we continue to face uncertain times and juggle multiple responsibilities, BISA will support the community of scholarship in International Studies in any way we can. If you have any suggestions of additional ways we can serve our membership, please do get in touch on: Juliet.Dryden@bisa.ac.uk.
Mark Webber (Chair) and Juliet Dryland (Director)