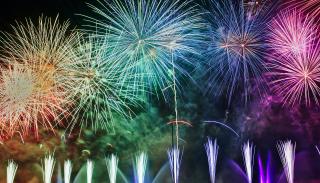 BISA 2020 prize winners announced
This article was published on
We're delighted to announce the winners of the 2020 BISA awards and prizes. Our annual awards recognise excellence and achievement through research and teaching in the field of International Studies. This is the first of many activities taking place this week to mark the cancelled #BISA2020 conference. The winners are:
The winners of the Susan Strange, L.H.M. Ling and Michael Nicholson prizes will be participating in a winners event - The best of contemporary research – BISA 2020 prize recipients in discussion - on 29 June, 2-3.30pm, for which registration is now open.
In addition BISA Chair, Mark Webber, will be recording an interview with Distinguished Contribution Prize-winner Margot Light to be published soon. Anna Kruglova, winner of the postgraduate teaching award will be publishing a piece showcasing her best practice later this summer.
Distinguished Contribution Prize - Margot Light
The Distinguished Contribution Prize recognises contribution to the promotion of excellence in the discipline of International Studies over a substantial period of time. The judging panel said:
"Margot has been an authoritative scholarly voice on Soviet and Russian foreign policy since the 1980s. Informed by a deep knowledge of Russia's politics, culture and language, Margot's work has also been sensitive to broader, theoretical developments. Her first book The Soviet Theory of International Relations was followed by others, edited and co-authored, analysing the internal and external factors that shape Russia's approach to the world. Early in her career Margot co-edited two state of the art books on IR theory (International Relations: A Handbook of Current Theory, ed. Margot Light and A.J.R. Groom – was republished by Bloomsbury in 2016) and has written widely on ethical, normative and gender issues in IR. Margot has also played a leading role in nurturing younger scholars and in supporting women in the profession. She co-convened the first course in the UK dedicated to the study of women in international relations and set up the LSE Women group – a forerunner of #LSEWomen. Margot was Director of the Human Rights Programme in the Commonwealth of Independent States based in the Centre for the Study of Human Rights at the LSE from 2006 – 2016."
"I am deeply honoured to receive this award and delighted that it recognises Foreign Policy Analysis and Area Studies, so often the 'poor relations' of International Relations."

Susan Strange Best Book Prize - Rauna Kuokkanen
The aim of this prize is to honour the work of Susan Strange and to recognise outstanding current work being conducted in the discipline.
The judging panel said:
"Restructuring Relations: Indigenous Self-Determination, Governance and Gender is a theoretically and empirically rich and innovative work that offers a close examination of the structural relations of domination that constitute the inequalities and injustices present within Indigenous discourses on self-government and self-determination. In arguing the need for the fundamental restructuring of state and gender relations to acknowledge and remedy the inter-related violences of settler colonialism and heteropatriarchy, Kuokkanen draws attention to the 'gender regimes' at work within Indigenous institutions, discourse and experience. Weaving together feminist and Indigenous political and legal discourses on gender, self-determination, and settler colonialism, Kuokkanen offers a powerful and original argument that reveals the gendered forms of violence that have been obscured in the development of Indigenous political institutions."
"The contribution of this book to the field of Indigenous-state relations and gender justice is anticipated to be considerable."
In addition the judges gave an honourable mention to KAM Wright; M Hurley; J Gil-Ruiz, NATO, Gender and the Military: Women Organising from Within (London: Routledge, 2019). They said
"This is a highly original book based on detailed archival research and extensive interviews, thanks to unprecedented insider access to NATO. The book's originality lies in the detailed historical analysis of gender in NATO, drawing on critical feminist theory and methods."
"It is an honour to receive the award, for it substantiates the importance and timeliness of Indigenous women's concerns and views about the concept and practice of self-determination. It is also very encouraging to see the award be given to a book focusing on Indigenous politics, an emerging but growing field in International Studies. It's a reminder that it is well the worth the struggle to embark on an unestablished idea and stick to it even when the going gets tough. The award is also a tribute to the courageous Indigenous women who contributed to the research and informed my thinking about a challenging topic. I hope the award will encourage scholars in other fields to engage with and learn from the field of Indigenous Studies. I also hope it will help communities to push for the kinds of socio-political changes that are called for in the book."

L.H.M. Ling Outstanding First Book Prize - Becky Alexis-Martin
The aim of the L.H.M. Ling prize is to honour Lily's work and to recognise outstanding early career research in the discipline.
The judging panel said: 
"Disarming Doomsday: The Human Impact of Nuclear Weapons Since Hiroshima provides a pioneering account of the human impact of nuclear weapons by pushing the boundaries of postcolonial and feminist perspectives onto exploring both the effects of nuclear weapons technologies and tests on people on the margins and on their experiences. The author uncovers the colonial and racist practices of five nuclear weapons states in conducting nuclear weapons testing in a few remaining or former colonies on the Pacific Islands and hidden areas. By cutting across various borders of health, environment, gender, imperialism, space and geography, the book provides an original, innovative, and comprehensive analysis, successfully expanding our intellectual horizon of nuclear warfare in IR beyond the hegemonic discourses and selected attention paid to nuclear weapons states, non-nuclear regimes, and the experiences of Hiroshima and Nagasaki. The author didn't forget to discuss spaces for the possibility of peace as a challenge to a patriarchal discourse of nuclear warfare. This book is an impressive and fascinating work."
In addition there were two honourable mentions for the L.H.M. Ling prize:
Gemma Bird, Foundations of Just Cross-Cultural Dialogue in Kant and African Political Thought (London: Palgrave Macmillan).  The judges thought this "an important and impressive first book that explores the possibility of a weak global universalism." 
Eliza Garnsey, The Justice of Visual Art (Cambridge: Cambridge University Press). "A beautifully curated book concerned with the need to better understand the relationship between art and justice in times of transition."
"I am absolutely thrilled. My research for 'Disarming Doomsday' spanned Colorado to Kiribati, on a journey to understand and share the voices of communities who have been affected by nuclear weapons. My book considers the global legacy of human impacts due to nuclear warfare, and reveals the new threats that now emerge. My research stands on the shoulders of a tremendous legacy of international pacifist, post colonial and feminist scholarship, so it is a great honour to receive this prize. I would like to thank the communities who so generously shared their lives with me, everybody at Pluto Press, my colleagues at Manchester Metropolitan University, and BISA. Thank you!"

Michael Nicholson Thesis Prize - Aiko Holvikivi
The Nicholson Prize gives us the chance to support the work of new scholars. It is named after the late Michael Nicholson, formerly Professor of International Relations at the Universities of Kent and Sussex. 
Aiko's thesis 'Fixing Gender: the Paradoxical Politics of Peacekeeper Training' was described by the judges as "an exceptional piece of work" that "has potential ramifications across a range of literatures and fields".
Aiko's research relates to transnational movements of knowledge and of people, and how these are produced by ,and productive of, gendered and racialised (in)security. Her recent articles appear in European Journal of International Security and European Journal of Politics and Gender. Aiko's work combines research with policy engagement and stakeholder outreach.
"I am delighted and honoured that my thesis has been chosen as the winner of BISA's Michael Nicholson Thesis Prize. The recognition of the contribution my research makes is especially affirming as I work to convert the thesis into a monograph. I would like to thank the judging panel for their time under the present circumstances."

Award for Postgraduate Excellence in Teaching International Studies - Anna Kruglova
The aim of this annual award is to recognise postgraduate students who have contributed to the positive learning experience of students in International Studies. The judges said:
"Anna, a third-year PhD student at Queen's University Belfast, makes excellent use of digital educational materials that work for a whole range of students. She carefully considers students with learning disabilities such as dyslexia and adapts learning materials accordingly. She also makes exceptional use of real-life examples to help students visualise complex theory, and of innovative teaching and learning styles such as debate, simulations and role-play."
"I am honoured to have been selected. It means a lot for me as I really enjoy teaching and receive lots of positive emotions from working with my students. I always admire their amazing strive for knowledge that gives me energy to come up with new ways to make my classes informative and fun. I would like to thank BISA for choosing me, as well as my colleagues who are always happy to give good advice, and, of course, my students who are a huge source of inspiration for me."