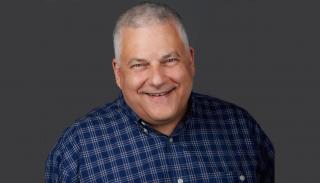 #BISA2024 conference keynote announced
This article was published on
We are excited to reveal that the keynote speaker for #BISA2024 will be globally-renowned academic Tarak Barkawi, currently based at Johns Hopkins University in Baltimore, USA. The title of Tarak's keynote will be 'War and World Politics: or why I stopped doing IR'.
Tarak Barkawi studies war and empire. His interdisciplinary scholarship re-imagines relations between war, armed forces and society in modern world politics. He has written on the pivotal place of armed force in globalization, imperialism, and modernization, and on the neglected significance of war in social and political theory and in histories of empire. His last book, Soldiers of Empire, examined the multicultural armies of British Asia in the Second World War, reconceiving Indian and British soldiers in cosmopolitan rather than national terms.
Currently, Tarak is working on two projects. The first concerns the Korean War and the American experience of military defeat at the hands of those regarded as racially inferior. It explores soldiers' history writing as a site for war's constitutive presence in society and politics. The second project considers how small wars and imperial military relations have had such large consequences for major powers and for world politics.
The BISA conference brings together a worldwide community of specialists to discuss, promote and develop International Studies. The 2024 conference takes place from 5-7 June and will also include:
Three days of inspiring, provocative and diverse panels and roundtables
A roundtable in collaboration with the School of Government, University of Birmingham, and the Foreign Policy Centre on Thursday 6 June
Conference reception on Wednesday 5 June at the iconic Birmingham Library. This 10-level, flagship building boasts two outdoor garden terraces and a panoramic viewing gallery at the summit, where visitors can enjoy stunning views from one of the highest points in the city
A public lecture the night before the conference begins
Social programme including a curry tour and canal run.
Abstract, panel and roundtable submissions are open now until 14 November.
If you'd like to find out more about Tarak Barkawi's research we recommend reading his journal article 'War and Decolonization in Ukraine', New Perspectives, Vol. 30, No. 4 (December 2022), pp. 317-322. You can also watch an interview with him on his popular European Journal of International Security article 'Decolonising War'.
Tarak also has a forthcoming co-authored International Theory article: 'The United Nations of IR: On the Imperial Pitfalls of Geo-Epistemology' with Christopher Murray and Ayse Zarakol. It will be published soon.