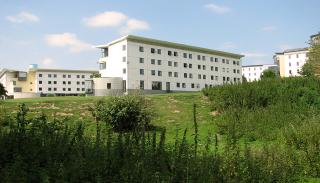 Joint letter to UEA from the Chairs of BISA, PSA and UACES on risks to the Department of Political, Social and International Studies
This article was published on
The Chairs of BISA, The Political Studies Association (PSA) and University Association for Contemporary European Studies (UACES) have written a letter to the Pro–Chancellor, UEA Council and Executive Team to express our shared and very deep concern at the plan to cut staff costs by 30% in UEA's Faculty of Arts & Humanities, including the Department of Political, Social and International studies (PSI).
The letter suggests that rather than downsize a financially, pedagogically and intellectually successful Department, UEA should be investing in it, capitalising on current and future opportunities for expansion.
You can download a copy of the letter below.