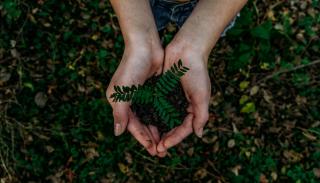 Where did we come from? International Relations in Britain before BISA
This article was written by
Barry Buzan, summary by Chrissie Duxson
This article was published on
How much do you know about BISA's history? Did you know, for example, that BISA grew out of the British Coordinating Committee on International Studies (BCCIS), the International Studies Conference (ISC), and the Bailey Conferences?
BISA member Barry Buzan's answer to this is 'yes', and he has recently authored an interesting and informative article published in International Politics. We've provided a handy summary below but, if this leaves you wanting to know more, you can download the full article at the bottom of this page. This has been provided free of charge by our colleagues at Palgrave Macmillan.
The BCCIS, ISC, and Bailey conferences seem to have been the original IR players in Britain. The field was significantly smaller and less diverse than it is now. In 1928 there were representatives from just seven countries at the ISC, although this had grown to 17 by 1937.
LSE and Chatham House were heavily involved in some of these early IR organisations and, to some extent, these organisations were broader in subject matter than the modern day BISA – for example they successfully attracted international lawyers and historians.
The early IR organisations were mainly comprised of IR departments and IR think tanks. There was a focus on how IR was taught in universities, and this has resurfaced in recent times with a big push for members to get involved with the BISA Learning and Teaching Working Group.
A key figure in the interwar years was S.H. Bailey, who had a passionate interest in spreading education about IR at all levels, including schools. Working with schools is something else that is resurfacing in BISA's agenda and will be a big priority over the next few years.
In terms of the membership organisation structure, first BISA treasurer Susan Strange was responsible for introducing joining/subscription fees. She was keen to build diversity in a world where conferences were organised by male 'barons' who also picked the topics and speakers. She favoured the more open and democratic model of the North American ISA. With this aim, a plan for BISA was proposed to the BCCIS, and the details of how it would be organised and function, developed by a BISA working group during 1973-4. The baton was passed to BISA at the 14th Bailey conference in 1974.
The first (interim) BISA committee was comprised of Professor A Buchan (Chair), RJ Barry Jones (Secretary), Susan Strange (Treasurer), Professor PA Reynolds, Professor G Goodwin, Professor D Wightman, DR CM Mason, Dr T Taylor, Professor A James and Professor J Spence.
Right from BISA's inception came some of the current BISA member benefits. There was already appetite for a journal, an annual conference, a regular newsletter and specialist working groups. The inaugural BISA conference was held in 1975 in Oxford and entitled 'The New Dimensions of Foreign Policy'. This was the formal founding moment – the first BISA AGM.
If this introduction to our history and the origins of IR in Britain has got you thinking, we thoroughly recommend reading Barry Buzan's full article. Thank you kindly to Palgrave Macmillan for making this available.
Author
Barry Buzan is Emeritus Professor of International Relations at the LSE (formerly Montague Burton Professor); honorary professor at Copenhagen, Jilin, and China Foreign Affairs Universities; a Senior Fellow at LSE Ideas; and a Fellow of the British Academy.
Photo by Noah Buscher on Unsplash