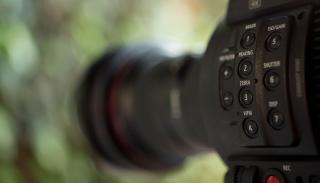 A new framework for teaching International Relations
This article was published on
We're delighted to introduce the first output from a new BISA-sponsored learning and teaching project.
Professor Ilan Zvi Baron (Durham University) received a Learning and Teaching Small Research Grant to produce a vlog series that will support students studying International Relations. The vlog will address basic skills such as essay writing, discuss transferable skills, involve interviews with colleagues and students on a range of topics, and explore current issues such as decolonising the curriculum. Each of the videos will be uploaded to YouTube on Ilan's Everyday Professor channel and are primarily aimed at first-year students.
At the present time all interviews will be conducted remotely. When travel returns, Ilan will be able to produce additional vlogs from conference attendance and fieldwork.
Ilan said:
"At the start of this project I asked myself: How might we teach undergraduate IR courses differently? Is it possible to provide an introductory framing of the field that does not reproduce the "House of IR" or set up critical approaches as intellectual silos?"
"The approach I have taken is methodologically aware and offers a coherent overview of IR without replicating a "march of the 'isms." My aim is to develop approaches to teaching introductory IR courses that defy disciplinary silos, learn from the important efforts of decolonising the reading list, pay attention to the content of the reading list (including race, class, gender and colonial relations), and emphasise transferable thinking skills."
The first vlog in the series, which you can view below, explores Ilan's journey into Politics and International Relations by looking back at his grandfather's life. Upcoming episodes include an interview with Jonathan Havercroft on his award-winning paper about Just Riot Theory (or rather the absence of one!), and Global Constitutionalism - a discussion with Hescham Abdelbary about his experiences as a recent PhD graduate. Future interviews are scheduled with scholars from around the world. Stay tuned!