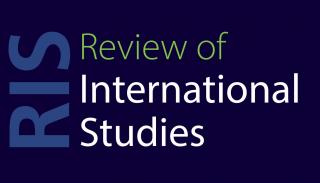 Review of International Studies workshop for women early-career researchers
This article was published on
Are you a woman early career researcher who has a draft paper that you would like to submit to a major journal?
There will be reasons why you have not yet done so. Probably, not having the time is one of them. We cannot give you time. But perhaps you also don't quite know where to start. Perhaps you have never done this before and don't entirely know how it works and what it takes. Perhaps you don't know how to get beyond the increasingly common desk reject. Perhaps you are unsure where to focus your energies in your revisions. Or perhaps you just need some company to get you moving.
As journal editors, we are aware of the unequal impact the current pandemic has had on researchers' ability to continue their work. It is very clear that women have been disproportionately affected, with recent entrants to the profession hit at a particularly significant stage of their lives and careers. We are therefore proposing to get together a small group of women early career researchers who have a draft paper which is not yet ready for submission to catalyse the necessary work to finalise it. The workshop will take place via Zoom in May. Feedback will be provided by editors of the journal and by other participants.
If you would like to be considered for participation, please download and return the form below by 19 February to reviewofinternationalstudies@gmail.com. Those selected for participation in the workshop will receive priority access to our review process: submissions based on the drafts discussed at the workshop and received within three months will definitely be sent out for review (that is, they will not be desk rejected).
Timeline
19 February     Deadline for applications to participate.
8 March            Successful applicants will be notified.
5 April               Successful applicants submit draft papers
5 and 6 May    Workshop
How to apply: Please download and complete the form below and email it to reviewofinternationalstudies@gmail.com by the deadline.