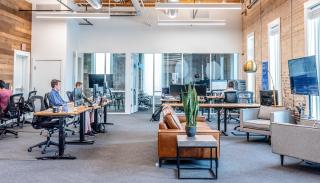 Webinar series review - Teaching politics and IR online
This article was published on
Through July and August we ran a Teaching politics and IR online: "design matters" webinar series in conjunction with our colleagues the Political Studies Association (PSA). All the webinars were developed by our network of learning and teaching experts and gave practical advice on understanding online pedagogy, the technology available, and creating an academic community at a distance.
If you missed any of the sessions don't despair. They're now available to watch below and on our YouTube channel. You'll also find links to the complementary articles written by some of our speakers at the very end of this page.
On our YouTube channel, in our Teaching and Learning playlist, you can also find recordings of other related webinars and roundtables.
CPD certificates
If you're a BISA member and you attended three or more sessions you can now receive a letter of confirmation that confirms your active participation in the series. Fill in our online form and your letter will be emailed to you within 10 working days. The form will close on 30 September 2020.
If you're a PSA member you can also receive a letter of confirmation but you'll need to contact them directly: PSATeach@psa.ac.uk
Watch the webinars on demand