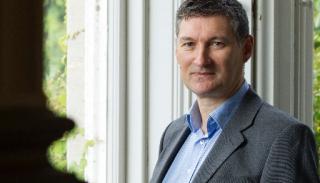 In discussion: Richard Whitman - The role of professional associations and BISA
This article was published on
As he comes to the end of his time as BISA President, we took a moment to catch up with Professor Richard Whitman. We asked what makes professional associations so important, and why you should get involved.
Why are professional associations important?
Professional associations provide an essential element of the academic eco-system. Without them so many aspects of our academics lives wouldn't be possible: professional associations facilitate exchange of ideas through their conferences and workshops; academic journals; support for early-career researchers; and representation of the views of disciplines and sub-disciplines within formal consultation processes. If they didn't exist we would have to invent them. And if they disappear our lives as academics would be greatly impoverished.
Do you think the role of professional associations has changed over the course of your career?
Probably the most significant change across time is that professional associations have become much more conscious of their obligations to early-career researchers. There are many more dedicated support arrangements in place ,but importantly also a deepening of the recognition of the fact that gaining and maintaining academic employment is incredibly challenging. For many associations, ECRs are also now fully integrated into their activities, and with a better blend of dedicated conferences and workshops, alongside integration in the general conferences and activities.
What can people gain from membership? And specifically from being a member of BISA?
The most obvious benefit is the discount on the annual conference and event registration fees, many of which are free for members. But also a fantastic aspect of being a BISA member is BISA's working groups. These provide a great source of identity, insight and understanding with a group of colleagues sharing their interest in an aspect of International Studies.
For me I've really valued the access to BISA's journals (Review of International Studies (RIS) and European Journal of International Security (EJIS)), but also the great discounts on books. As a PhD supervisor I've also really valued being able to point my PhD students to financial support and dedicated PGR activities offered via the BISA Postgraduate Network (PGN).
What are the main things you'll take away from your time as a BISA President, Chair and your other Executive Committee roles?
I feel privileged to have had the trust of members in playing a role in initiatives that are of collective benefit. As a trustee I've been involved in establishing a new journal for BISA, planning to safeguard the future of BISA's finances, overseeing the move of the Association's HQ – but greatest fun of all was being Chair for the BISA annual conferences. They are a great academic and social experience. A huge amount of work by the BISA secretariat and the trustees goes into the planning and execution of the annual conference, and the BISA conference in Bath was a great experience with fantastic feedback from members.
Being a trustee also provides a great insight into the range of work being undertaken by those who work in our field. You get a great sense of the vitality of the work being undertaken on International Studies in academic departments and schools across the UK. And working closely with trustees from other HEIs has provided an opportunity to gain insight on how colleagues are handling the challenges and pressures of contemporary higher education.
Why should academics take time from their already very full schedules to undertake roles such as that of a trustee?
I think we should all think about being a trustee (or supporting our professional associations in other ways) as one of our responsibilities as a good academic citizen.  We all benefit from the public goods of associations such as conferences, journals etc, and so paying in is as important as taking out. Those of us who are established academics also have an obligation to make sure we safeguard the future of our discipline for those who are just starting their journey as researchers in a really, really tough working environment.
And finally, do you have any plans for another extra-curricular role to replace BISA when your time as President comes to an end?
I'm a member of the REF sub-panel for Politics and International Studies, so in the near future I'm going to be spending lots of time in the company of colleagues written work and their impact case studies.
I'm also an academic journal editor (for the Journal of Common Market Studies). This has been especially challenging during the pandemic.
But, I'm also looking forward to getting back to being at conferences and workshops in person, and sharing a beer with colleagues.
We share your sentiment there! Thank you Richard, and thank you for all your service to the BISA community.
Richard Whitman is Professor of Politics and International Relations at the University of Kent. He is also an Associate Fellow and former Head of the Europe Programme at the Royal Institute of International Affairs (Chatham House).
His current research interests include Brexit and especially the future foreign and security and defence policies of the UK and the EU.
He was Chair of BISA from 2017-2018 and previously served as Vice-Chair and as a trustee. He became the BISA Honorary President in 2019.