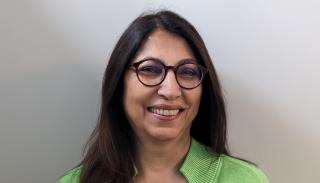 In discussion - Shirin Rai
This article was published on
In June 2022 Professor Shirin Rai was the joint recipient of the BISA Distinguished Contribution Prize, alongside Professor Christopher Hill. In this interview Professor Toni Haastrup (BISA Secretary/University of Stirling) interviews Shirin about her research, her career and more.
Shirin has a distinguished record of research, with ground-breaking publications on gender and development, political economy and governance. She has done a wide range of inter-disciplinary work across IR, area studies, political economy, history and comparative politics, and has made signature contributions to each field. Shirin has given a long and varied service to the profession through countless journals, as Director of WICID at Warwick, as a member of REF sub-panel and more.
Watch the video below to hear more about how Shirin became involved in gender issues, where her work has had the biggest impact, the most attractive thing about working as an academic, and where the IR discipline might be going in the next five to 10 years. Shirin also talks about her two upcoming books and project on how crises affect race relations.