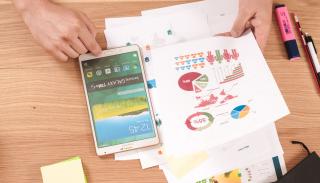 Statement on UKRI's reduction of budgets funded by UK Overseas Development Assistance
This article was published on
The British International Studies Association (BISA) and the University Association for Contemporary European Studies (UACES) strongly condemn the devastating cuts to UKRI's Official Development Assistance (ODA)-funded budgets for international research. These cuts will inflict irreparable damage to the advancement of knowledge in key areas connected to global challenges that connect the United Kingdom to countries around the world. This decision completely undermines the claim to be a 'Global Britain'. It also discredits any aspirations to leadership in a year when hosting COP26 and the G7 Summit will draw attention to every disjuncture between the rhetoric of the government and the reality of how it acts.
ODA-funded research has opened up possibilities for UK-based researchers to collaborate with partners throughout the Global South, producing innovative research and evidence-based policy recommendations that address some of the most pressing issues of the 21st century including climate change, inequalities, global health, migration, and conflict. These cuts will leave a £120 million deficit between funding already committed and resources available, essentially destroying the capacities of world-leading research schemes like The Global Challenges Research Fund and Newton Fund. Moreover, by creating imperatives to make swingeing cuts in an arbitrary manner, innovative programmes of research will be prematurely extinguished, jobs lost at home and abroad, relations with partners permanently damaged, and the reputation of the UK irrevocably tarnished.
At a time when the UK should be exercising decisive leadership and investment to augment its global influence, these cuts signal the government's preference to walk away from its partners and commitments to satisfy party-political short-term goals. 
The UK government has seemingly abandoned its commitment to spend 0.7 percent of gross national income on development assistance. The economic consequences of the pandemic have been offered as justification for this cut. However we note that the UK's commitment to spend two percent of gross domestic product on defence remains unaffected. We recognise that in challenging times priorities have to be set. But the needs and reputation of the UK rest as much on its contribution to development as it does defence. 
BISA and UACES recommends that the government should reverse these ODA cuts to research funding. Only by doing so can it credibly claim to be a leader that it has any interest in contributing to a better world for all, now and into the future. 
Professor Mark Webber, Chair, British International Studies Association
Dr Nick Startin, Chair, University Association for Contemporary European Studies
In addition to this statement, BISA has also signed the Academy of Social Sciences statement on this issue.
Photo by William Iven on Unsplash