News
Announcing the winners of the IPMRD 2020 annual awards
This article was published on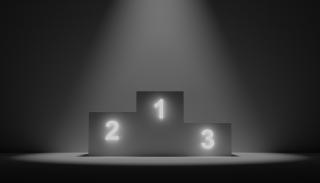 We are delighted to announce the winners of the International Politics of Migration, Refugees and Diaspora (IPMRD) Working Group's 2020 annual awards - Best Book and Best Article.
Congratulations to:
Best Book: Cetta Mainwaring, At Europe's Edge: Migration and Crisis in the Mediterranean (New York, Oxford University Press)
Best Article: Luisa Feline Freier and Kyle Holloway The Impact of Tourist Visas on Intercontinental South-South Migration: Ecuador's Policy of 'Open Doors' as a Quasi-Experiment.
In addition, the judges would like to give honourable mentions to recognise the work of Inka Stock for Time, Migration and Forced Immobility: Sub-Saharan Afrifan Migrants (Bristol University Press), and to Jelena Obradovic-Wochnik and Gemma Bird for their exceptionally engaging piece: The everyday at the border: Examining visual, material and spatial intersections of international politics along the 'Balkan Route'.
IPMRD's Annual Best Book Award aims to recognise a monograph published in the field of international politics of migration during the previous year. Entries are judged on their rigour, originality and significance to the field. The Best Article Award is judged in relation to the field of migration studies (broadly understood), its original contribution, its attention to rigorous methodology, and its broader significance for the field.
The committee received a strong number of submissions for both awards, which crossed a range of analytical themes, methodological approaches, as well as geographical areas of focus. We thank all the authors for sharing their work and for helping strengthen the work of the IPMRD Group.
The jury said of best book 'At Europe's Edge: Migration and Crisis in the Mediterranean':
"[This book is] an impressively comprehensive and polished piece of work, addressing discourses, policy and security in relation to migration in the Mediterranean, based on a methodologically robust study. The book eloquently weaves together the historical evolution of border policy and migration in the Mediterranean, while also bringing the current realities into focus. While the book is well embedded in the broader literature, it has a confident own voice, for instance in conceptualising the role of migrants' agency. The case study of Malta is a relevant site in and of itself, and the jury valued the added contribution of centring the margins or the 'edge' of Europe. The author does not only centre migrant voices, but skilfully brings her interlocutors to life, by capturing in a few words their character, background or the impression that encounter left on her. The jury also wants to highlight that they considered the methodological reflections in the appendix very valuable as they effectively sketch the dilemmas of fieldwork in a site marked by inequalities and injustices. These reflections will be a useful springboard for further conversation on research ethics with colleagues and students in our field."
On best article the committee said:
"'The Impact of Tourist Visas on Intercontinental South-South Migration: Ecuador's Policy of "Open Doors" as a Quasi-Experiment' examines the effects of visa policies for the formation of South-South migration flows. Freier and Holloway produce an ambitious scholarly article that identifies a key gap in the literature on the determinants of migration flows, namely the absence of work on South-South migration. They build on this lacuna via an impressive, mixed-methods approach that examines how Ecuador's migration policy shifts affected extra-continental flows from across the Global South, including Africa, Asia, and the Caribbean. By offering a rich analysis of an under-studied phenomenon, this unique article deserves attention of scholars working on global migration policymaking."
The honourable mention in each category also received high praise. Of Time, Migration and Forced Immobility: Sub-Saharan Afrifan Migrants the jury said:
"We were particularly impressed with the conceptual innovation offered in this book, as it introduces the idea of 'forced immobility' in contrast to 'transit migration' to describe not only a phase in the migratory process, but also a particularly rightless state of being and a condition of life; we believe this concept has value beyond the particular case study for the broader research field of the international politics of migration".
Of Jelena Obradovic-Wochnik and Gemma Bird's article they said:
"Obradovic-Wochnik and Bird adopt an innovative 'walking methodology,' which highlights the importance of the 'aesthetic turn' in International Relations. This remarkable article demonstrates how visual objects may become constitutive of fluid borders in the European periphery, and how they contribute to diffused processes of governance".
This year's awards would not have been possible without the hard work and dedication of both judging panels.
Outgoing IPMRD Chair, Maria Koinova said:
"I want to share that the best book and best article awards, announced today, became possible only because we managed to form committees and to stick together during the pandemic summer of 2020. I want to cordially thank the following colleagues for their entirely voluntary work, commitment, perseverance, and professionalism: for the best book committee: Sara de Jong (University of York), chair, Myriam Fotou (University of Leicester) and Michael Gordon (McMaster University), members; best article committee: Gerasimos Tsourapas (University of Birmingham), chair, Foteini Kalantzi (University of Oxford) and Cristina Blanco Sio-Lopez (Ca' Foscari, University of Venice), members. Let me extend my cordial 'thank you' also to Foteini Kalantzi and Amanda Russell Beattie (University of Aston) for advancing our collective intellectual agenda during these difficult times, related to ongoing publication projects within the working group."
We hope to be able to announce details of an event to present and discuss both winning pieces during 2021.
"I am absolutely delighted and honoured to be awarded the best book prize. My sincerest thanks to the committee for reading and engaging with my work."