News
International Politics of Migration, Refugees and Diaspora Working Group Annual Best Book Award 2020
This article was published on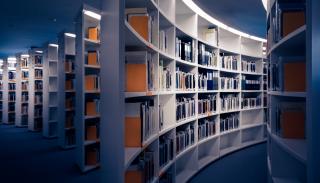 The International Politics of Migration, Refugees and Diaspora Working Group (IPMRD) is delighted to announce that nominations for its second Annual Best Book Award, for a monograph published in the field of international politics of migration during the previous year (2019), are now open.
Books should meet the thematic focus of the working group, which includes securitisation of borders; transnational diaspora, refugee and migrant politics; the relation and tensions between migration, human rights and citizenship. More details about the working group and its aims can be found on the group's webpages.
Criteria
Books will be judged by the committee members on their rigour, originality and significance to the field
Books should be nominated by individuals, authors, departments, or publishers
Books for consideration must be monographs and cannot be edited volumes
The nominated book must have been published between 1 January 2019 and 31 December 2019 (authors may be required to provide proof that the book was published in the calendar year of 2019).
Award
The recipient will be announced at an IPMRD Working Group event by the end of 2020 (date tbc). The selection committee for the best book award reserves the right not to make an award in any particular year.
How to apply
Individuals, authors, departments, and publishers may submit a nomination. A brief supporting statement is required with each nomination
The nomination with supporting statement should be addressed to the committee chair, Dr Sara de Jong (sara.dejong@york.ac.uk). Only email nominations will be considered
The deadline for submission of nominations is Saturday 1 August 2020
Individual nominators are limited to one submission but a maximum of three books can be nominated by the same publisher
It is the nominator's responsibility to contact the publisher and request that copies of the nominated title be sent to each of the committee members (postal addresses will be provided by email upon receipt of the nomination)
If copies of a book are not received by the selection committee by the date stipulated, the nomination will be excluded from consideration. Where possible, pdf or e-book versions would be welcome in addition to a hard copy
The award will be judged by the committee members appointed by the IPMRD Working Group (listed below).
Jury Members
Dr Sara de Jong, University of York (Chair): sara.dejong@york.ac.uk
Dr Myriam Fotou, University of Leicester: m.fotou@leicester.ac.uk
Michael Gordon, McMaster University: gordom3@mcmaster.ca
We look forward to receiving your nomination.