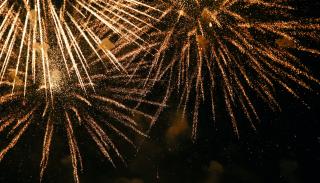 BISA 2021 prize winners announced
This article was published on
We're delighted to announce the winners of the 2021 BISA awards and prizes. Our annual awards recognise excellence and achievement through research and teaching in the field of International Studies, and are announced at our conference each year.
The winners are:
Read on for more information about each prize and its winner(s), as well as a video giving all their reactions.
Distinguished Contribution Prize - Joint winners - Jenny Edkins (University of Manchester) and Rosemary Hollis (posthumous)
The Distinguished Contribution Prize recognises contribution to the promotion of excellence in the discipline of International Studies over a substantial period of time. The judging panel said of Jenny Edkins:
"Jenny's scholarship speaks for itself. Central to our recommendation is that Jenny has been a colleague, mentor as well as a scholar who has been unstinting in her drive to support the work of others".
Jenny will be participating in our conference event: A conversation with Jenny Edkins (Joint winner of BISA's 2021 Distinguished Contribution Prize) tomorrow (Wednesday 23 June), 11am-12.30pm, Webinar room. If you're a conference delegate please do join us. If not, you can read an article Jenny wrote for the BISA 40th anniversary series titled 'What can the face tell us about politics?'.
This year the judges have taken the unusual step of making a second recommendation for the BISA Distinguished Contribution Prize. This is in order to recognize the enormous contribution of the late Rosemary (Rosy) Hollis. The judges said:
"Rosy's long career embraced influential roles at the Royal United Services Institute and Chatham House in London, as well as Chair of Middle East Policy Studies at City University. Rosy was an insightful, forceful and authoritative voice on the politics of the Middle East and a fearless analyst of the policies pursued toward the region by the UK and US. She also played an invaluable role in supporting Israeli and Palestinian students studying in the UK and in facilitating 'track-2' dialogue on a range of issues in the Middle East and Gulf region. Her work as scholar and mentor will be sorely missed."
Susan Strange Best Book Prize - Nicola Pratt
The aim of this prize is to honour the work of Susan Strange and to recognise outstanding current work being conducted in the discipline.
The judging panel said:
"This book is a piece of impressive and original scholarship based on significant original field research and broad theoretical and historical engagement…Its originality lies in how it highlights the role of women activists over a broad historical time frame, integrating their stories and roles into the more traditional historiography of Egypt, Lebanon, and Jordan, ranging from the consequences of regional wars to the Cold War to the Arab uprisings."
There were also two honourable mentions given by the judges of the Susan Strange prize:
Albena Azmanova Capitalism on Edge, Columbia University Press – "This is a passionate engaged work which squarely addresses the predicament of contemporary capitalism. It makes a persuasive analysis of novel features of the present condition of capitalism and how they grew from but are distinct from (or a fuller expression of) neoliberal capitalism."
Milja Kurki International Relations in a Relational Universe, Oxford University Press – "This is a very ambitious, innovative and original work bringing entirely new thought systems to IR - cosmological debates in science and social science focusing on ideas of relationality."
L.H.M. Ling Outstanding First Book Prize - Nivi Manchanda
The aim of the L.H.M. Ling prize is to honour Lily's work and to recognise outstanding early career research in the discipline.
The judging panel said: 
"Manchanda has written a brilliant book, beautifully and oftentimes searingly illustrating the many varied ways Afghanistan has been violently imagined through the circuits of imperial knowledge production. Equally important to the book is its work as a 'decolonizing intervention' - Manchanda challenges us to rethink and ultimately unlearn the colonizing impulses of knowledge production in the Western academy."
There were also two honourable mentions given by the judges of the L.H.M. Ling Outstanding First Book Prize:
Daniela Lai - Socioeconomic Justice: International Intervention and Transition in Post-war Bosnia and Herzegovina, Cambridge University Press – "This is a meticulously written and researched book shedding new and insightful light on a war, or more importantly its ongoing aftermath. Lai offers a refreshing discussion of justice, human rights and international political economy to show very clearly how reparations for war crimes, though crucial, are not the only things that matter to peoples' every day ongoing lives."
Zainab Mai Bornu - Political Violence and Oil in Africa: The Case of Nigeria, Palgrave Macmillan – "The book makes a valuable contribution to revealing the much-overlooked aspects of agency and choice-making of the indigenous ethnic groups and their different strategies, demonstrating how conflicts should not be generalized under one umbrella."
Michael Nicholson Thesis Prize - Margot Tudor
The Nicholson Prize gives us the chance to support the work of new scholars. It is named after the late Michael Nicholson, formerly Professor of International Relations at the Universities of Kent and Sussex.
The judging panel said:
"Drawing on extensive archival work, the author crafts an exceptionally rich and nuanced account of these missions, producing  novel insights into how the conduct of peacekeeping operations on the ground shaped and was shaped by a changing international order. Throughout, the author cultivates a productive conversation between scholarship in international history, politics, law, and diplomatic histories. The writing is of publishable quality throughout, and will, we are certain, provide the basis for an equally compelling book."
Best Article in the Review of International Studies (RIS) Prize – José Ciro Martínez
This Prize is awarded annually by the editorial advisory board of our journal Review of International Studies (RIS). It's awarded for the best article published in the previous year's volume of the journal.
The judging panel said:
"Martínez demonstrates the explanatory richness of treating spatial categories as produced by interactions and practices rather than as given by our usual static assumptions about flat territory and centers of power.  By introducing insights from critical human geography, Martínez opens promising avenues for future research. His article is an intellectually ambitious, theoretically innovative, and empirically rigorous piece of research that deserves a wide readership across the discipline."
The judges also wanted to give an honourable mention to:
David Duriesmith and Sara Meger, 'Returning to the root: Radical feminist thought and feminist theories of International Relations.' (vol. 46, no. 3) – "Duriesmith and Meger excavate rich resources for theorizing sex, the state, and the international system by raising the ghosts of radical feminist thought underpinning feminist international relations. They recalibrate foundational works moving IR beyond the received standards and usual suspects."
Lead editor of RIS, Martin Coward, interviewed both José and David and Sara about their work. You can watch José and watch David and Sara.